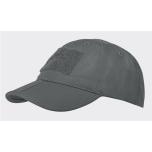 Adjustable baseball cap equipped with a set of soft velcro panels for ID/morale patches and other items. Intended for use in hot weather conditions. Mid-depth cut works with variety of LE/Mil headgear systems. Thanks to preformed mobile bill, it can be stored away without any damage.

FEATURES:
-Breathable
-Lightweight
-Foldable bill
-Velcro ID panels

Velcro panels dimensions:
FRONT: 9 x 5 cm
TOP: 3 x 3 cm
ADJUSTMENT STRAP: 8 x 2,5 cm
13,00 €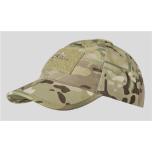 Reguleeritav nokamüts pehmete ID velcropaneelidega, on sobiv kuuma ilmaga kandmiseks. Tänu kokkuvolditavale mütsinokale saad oma peakatte kokku pakkida ilma seda kahjustamata.
hingav
kerge
kokkuvolditav mütsinokk
Velcro ID-paneelid mõõtudega:
ees: 9 x 5 cm
peal: 3 x 3 cm
Materjal: 60% puuvilla, 40% polüestrit
16,00 €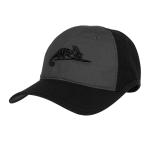 Baseball hat with Helikon-Tex logo® and velcro panels for easy personalization. Visor bottom velour lined. FEATURES: -Velcro panels for easy personalization -Underside of the visor lined in velour -Helikon-Tex® logo embroidery.
15,00 €