Watches, straps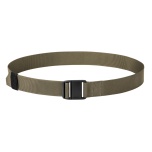 EDC Magnetic Belt is a tactical belt with the Magic Short magnetic buckle by Woojin. The small size of the buckle provides comfort and discretion during covert urban operations and makes this belt useful on a daily basis as well.
An additional clasp secures the belt against accidental unfastening during dynamic movements. The nylon strap from which the belt is made is soft, but it will perfectly handle the basic EDC equipment, holsters, and first aid kits.
The use of a magnetic buckle means that the EDC Magnetic Belt belt will not activate the metal detectors. Therefore, it will work great for employees of airports and offices.
FEATURES
38 mm nylon webbing
Magic Short magnetic buckle by Woojin
Double clasp anti-release system
Flat buckle
Material: 100% Nylon
Weight: 70 g
30,00 €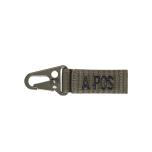 Ribbon: 100% Polypropylene
Karabiner: Zinc alloy
Dimensions: 11 x 3,7 cm
Weight: 22 g

- with embroidered blood type
- fast fixed at belt or also on molle system by hook and loop closure
- best to fix well visible on clothing or equipment
- gives life-saving advice in emergency
- hook to fix bunch of keys or for example small flashlight
3,00 €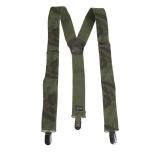 100% Polyester
Stretch fabric with metal clip

- individual adjustable until 120 cm
10,00 €